SAM JONES
MAGICIAN &
VENTRILOQUIST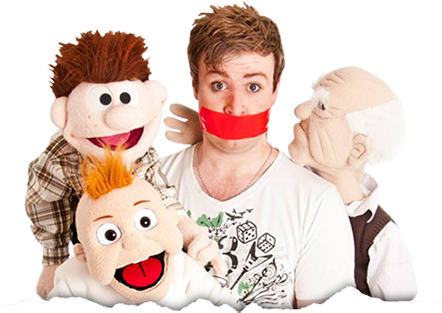 Puppets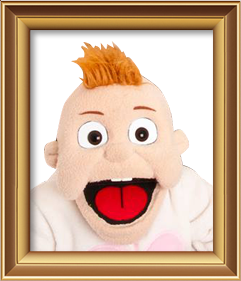 Baby Leo
A loveable bouncing baby who sometimes comes out with comments that are far beyond his years. Leo is loved by children and adults alike for his cheeky charm and naughty sense of humour! Leo is no ordinary baby. At Sam's adult shows he has proven to be quite shocking with some of the stuff that comes out of his mouth!
Name :Baby Leo
Age :18 Months (always has been, always will be!)
Favourite food :Jammie Dodger Biscuits
Favourite drink :Milk
Quote :I need a wee!
Twitter link :BabyLeoPuppet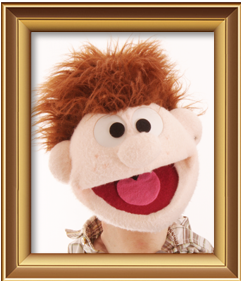 Connor
Connor is a cheeky teenage boy who comes out with the rudest things! Sam hates it when Connor asks a lady from the audience to marry him and mocks him behind his back. Connor is a self proclaimed "badman" and not the kind of person you'd want to let out of your sight!. No one is safe around Connor!
Name :Connor Smith
Age :14
Favourite food :Curry, Pizza and Chips
Favourite drink :Anything fizzy
Quote :I'm the best thing about Sam's show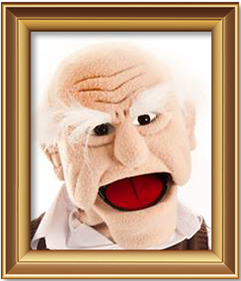 Bert
Bert is the extremely grumpy but loveable granddad of Baby Leo. Bert isn't afraid to voice his opinion on anything Sam or the audience has to say. At nearly 100 years old Bert is still as energetic as ever and willing to prove it!
Name :Bert Hardy
Age :99
Favourite food :Mushy Peas
Favourite drink :Mushy Peas
Quote :What's a quote?
Sam also has a device to make someone from the audience a human puppet so that he can be in complete control of what they are saying! If you want to book Sam for a stand up show please let him know if there is anyone in particular that you would like to see as a puppet!